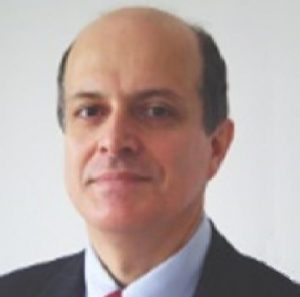 Mr. Recio is of counsel to the firm. He is a licensed attorney and counselor at law with over 20 years experience. Mr.Recio is bilingual, fluent in Spanish and English both written and spoken. He has obtained a license to practice law in Connecticut (since 1992), New York (1993), Washington DC (1995), and Florida (2016). He served as Staff Attorney for the Civil Division of the  Connecticut Superior Court, Connecticut, from 1992 to 1993. The jurisdiction of this court includes the hearing of  Administrative Appeals from state agency final decisions, as per Chapter 54 of the Connecticut Uniform Administrative Procedure Act. Afterward, while practicing law in Washington DC from 1994 to 1997, he represented  some Indigent Defendants under the District of Columbia Criminal Justice Act program. Work included representation at the arrangement, discovery and plea stages, including motions and subpoenas.
Mr.Recio's background lies in Contracts, Agreements & MOU's (Memorandums of Understanding), Complex Negotiations, International Transactions, LLC's, Corporations, NonProfits, Benefit and Social Purpose Corporations, Anti-Money Laundering Training and Compliance, TSA IAC Training and Compliance, Intellectual Property, Trusts & Estates.
He served many years as an Officer and Director for an international air freight forwarder in Miami, responsible for TSA Indirect Air Carrier Training and Compliance. These are services he now offers to the IAC community generally.
Education
Georgetown University Law School – Published Note:  "Shareholders' Rights in Japan", UCLA Pacific Basin Law Journal, Vol. 10, No.2, Spring 1992.
Boston University – Bachelor of Science in Business Administration, Major in Finance, Graduated Summa Cum Laude, top 5%, Member of Beta Gamma Sigma
Admitted
Connecticut
New York
The District of Columbia
Florida