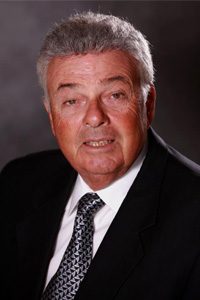 Mr.Joseph is of counsel to the firm. His current practice is primarily focused on commercial litigation, cargo loss and damage claims. subject to the Carriage of Goods by Sea Act, the Warsaw Convention, the Carmack Amendment and state laws governing warehouses and intrastate carriage, civil forfeiture, United States Customs and Border Protection law (including classification, valuation, penalty and liquidated damages mitigation and broker penalties), malpractice suits against customhouse brokers and forwarders, international sale of goods, business torts and unfair competition and partnership disputes. He is experienced at both the trial and appellate levels.
Mr.Joseph is both a licensed attorney, licensed mediator, and a licensed customhouse broker. He has over 30 years of experience in international trade and was formerly a partner in the customhouse brokerage firm, Joseph & Shiller, Inc., with offices in Miami, Tampa, and Atlanta. He has an extensive background in the preparation of custom entries, including preparing more than 100,00 entries under HTSUS 9802 (formerly 807). Mr. Joseph has lectured extensively on behalf of the U.S. Department of Commerce in importing into the United States under the various duty preference statutes and trade agreements and has taught customhouse broker license preparation courses.
In addition to his brokerage experience, Mr.Joseph is an accomplished computer programmer-a consequence of his 17 years of aerospace experience-his last assignment was Chief, Propulsion Analysis and Test for Martin Marietta in the Space Shuttle External Tank project. Mr.Joseph used that background to write the computer programs that enabled his firm to become the first non-test broker in the United States to be certified on Customs' Automated Broker Interface (ABI).
Education
Nova Law School
University of Illinois
Various post graduate mathematics and business management courses and a course on the design of underground protective structures (to withstand nuclear attack).
Admitted
Florida
United States District Court – Southern District of Florida
United States Court of International Trade
United States Court of Appeals for the Eleventh Circuit
United States Court of Appeals for the Federal Circuit
United States Supreme Court